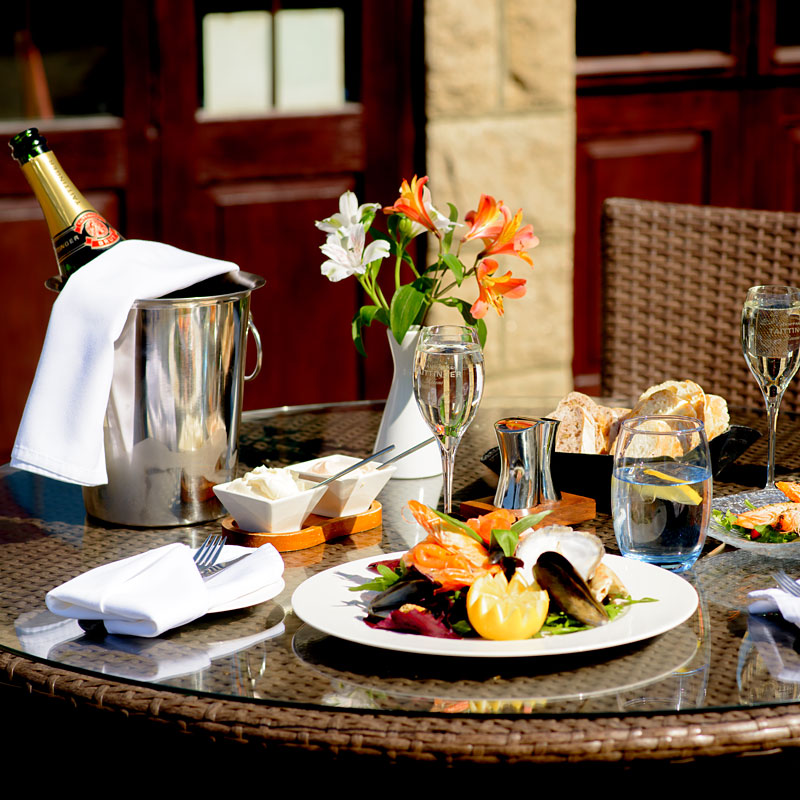 Le Friquet Hotel Guernsey Special Offers
You are invited to take advantage of these Special Offers currently available at Le Friquet Hotel Guernsey.
Offers can include preferential rates or special discounts on Guernsey hotel accommodation and super money-saving promotions in our award-winning restaurant.
These special offers are regularly updated so it's a good idea to bookmark this page and check back often.
FREE Night Offer
Le Friquet Hotel's Guernsey "7 for 6" or free night offer is available all year round and does exactly what it promises. Stay a minimum of 6 consecutive nights and the 7th night is on us including full Guernsey breakfast. Sweet dreams

Don't forget to quote "7 for 6 FREE Night" when booking.
Seafood Platter "Royale"
Enjoy some of Guernsey's finest Seafood.
Our Seafood Platter special offer consists of: Fresh Guernsey lobster, chancre crab, crevettes, Rocquaine Bay oysters, shell on prawns, Greenland peeled prawns and Severn and Wye valley smoked salmon, served with sourdough bread, mayonnaise and Marie Rose sauce.
£37 per person | £72 for 2 people | £138 for 4 people
"We somehow forgot to fill in the paper inviting comments on our stay so I am taking this opportunity to say how much I enjoyed the stay, how welcome we felt and how impressed we were with every aspect of the service. Nothing was too much trouble for the front desk and all staff in the restaurant and bar were cheerful, courteous and polite at all times. I particularly enjoyed the cheerful good humour and the genuine wish to please displayed by all staff. Thank you for an enjoyable stay."
Mr and Mrs G. Hudson